For the February 2017 Burberry runway show, Christopher Bailey took his inspiration from the work of sculptor Henry Moore. It's hard to imagine how such work could be interpreted for the runway, but Bailey achieved it beautifully.
The scene was set by music artist Anna Calvi, who provided an eerie soundtrack for the show's opener. The palette of the collection was fairly neutral and there was a definite correlation between this and the 2016 September show. There was once again, an abundant use of lace and frill, with Elizabethan collars featuring heavily as part of the show's finale.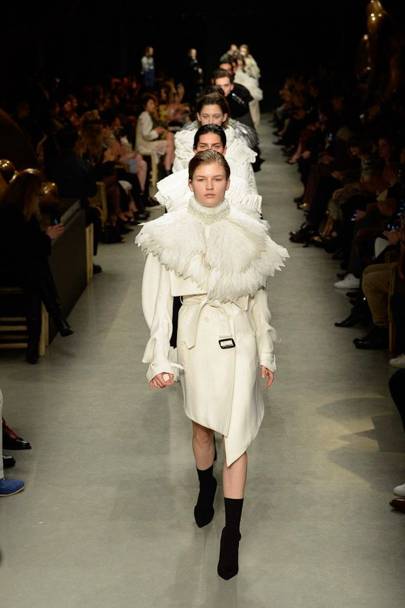 The opening look was another modernisation of the trench; Burberry's ultimate staple piece. This time it was oversized lapels and asymmetric lines that made it different from previous versions. Asymmetric cuts were a firm favourite of this collection, with off the shoulder dresses, jumpers and capes all featuring. As always with Burberry, the tailoring was exceptional, particularly with the menswear.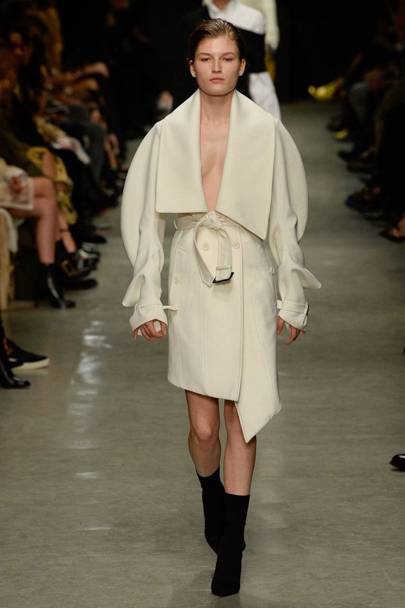 Asymmetric trench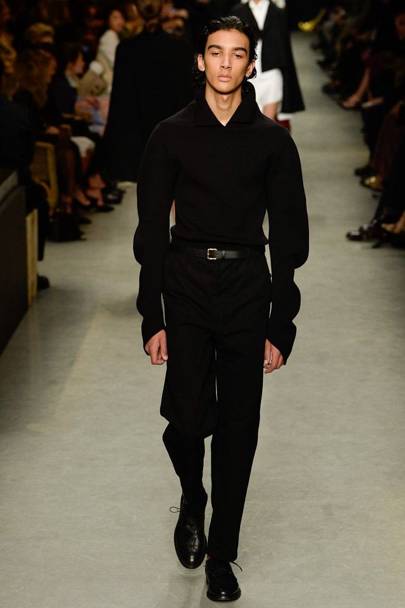 Beautiful tailoring shown in Menswear
One of my favourite looks from the collection was the oversized boiler suit, with detailing on the shoulders. Such a simple of use of cut and colour made the detailing stand out beautifully.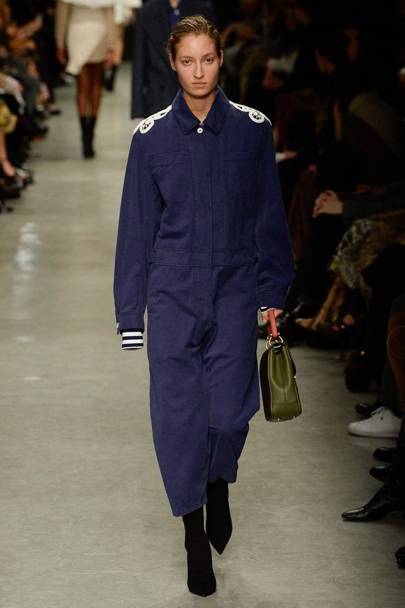 As a lover of French fashion, I also really loved the inclusion of Breton stripes...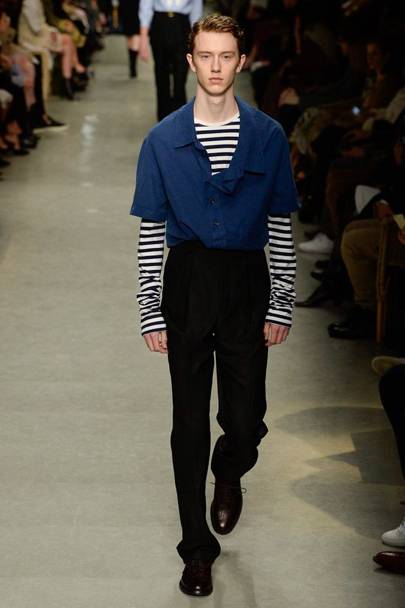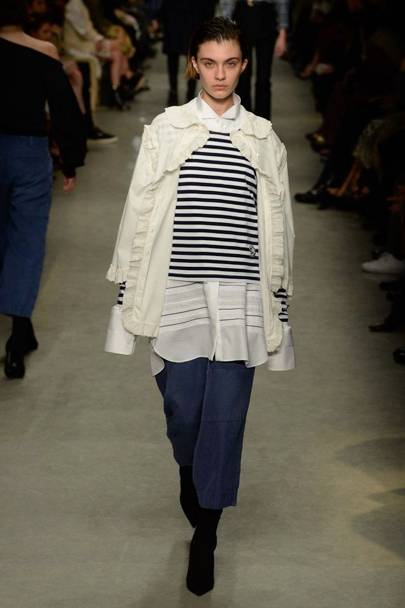 The lines were blurred between Mens and Womenswear and most pieces had a real unisex feel about them (with the exception of some of the lace dresses).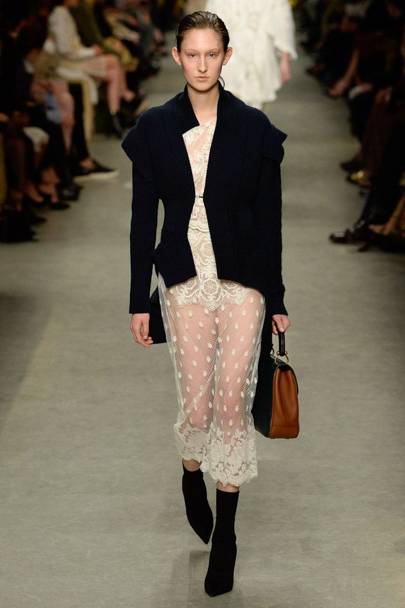 Another favourite of mine was the Pea coat which hung beautifully; Burberry always get it right when it comes to tailoring!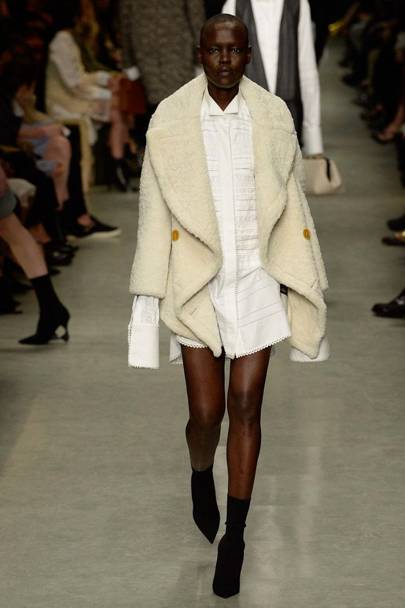 The show's finale was exceptional; feathers, frills, pearls, glitter and chainmail-every model wore a cape or a collar featuring one of these details. The result? Catnip for the eyes; pure perfection. Bravo Mr Bailey, you've done it again!
As Burberry now deliver their collections under the 'buy now, wear now' format, all of these looks can be purchased now online at
Burberry.com
as well as makeup and accessories from the show. Also, Maker's House will be featuring the work of Henry Moore and the inspiration and process behind the show between the 21st-27th of February (for more information click
here
).
What do you think of the collection?
xxx
All images (other than those whose links have been listed) were taken from Vogue.co.uk and are not my own.